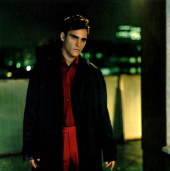 Joaquin's Biography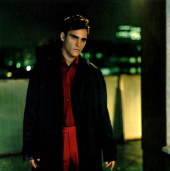 Here's some info about Joaquin's bio and his career!






Joaquin Rafael Phoenix was born October 28th, 1974, in Puerto Rico and raised in a very relaxed but warm environment. He and his siblings were schooled at home by their parents, and they grew up as a very close unit. When he was four, Joaquin decided he would like a more earthy name like his siblings, and he decided on Leaf. He would go by that name for close to a decade.

Leaf Phoenix made his big screen debut in SpaceCamp, but it was in Parenthood that he began to really catch people's attention - at least he seemed to be... We would never know where Leaf Phoenix could have gone after that point because he promptly disappeared from the acting scene for over five years. That time was spent traveling and being with his father down in Mexico.

In 1993, disaster struck. On October 30th of that year, Joaquin, his sister Rain, his brother River and River's girlfriend Samantha Mathis, spent the night out and ended up at the Viper Room, the bar owned by Johnny Depp. While there, River overdosed on drugs, and passed on while his siblings frantically tried to get help. The incident caught the attention of North America, and River was hailed as one of the finest talents of his generation, likened to James Dean. The 911 call which was made by Joaquin was played repeatedly on television, and the family was placed right at the epicenter of a Hollywood scandal. Joaquin and his family once again took a step away from the Hollywood limelight.

Phoenix would make his triumphant return (once again as Joaquin) in 1995's To Die For, as a naive teenager taken advantage of by an ambitious and lustful talking head (played by Nicole Kidman). The role caught the attention of critics, but unfortunately he followed it up with a brilliant but largely unnoticed role in Inventing the Abbotts. However, one good thing came out of his role in that film - he and co-star Liv Tyler began a relationship while filming which lasted for three years.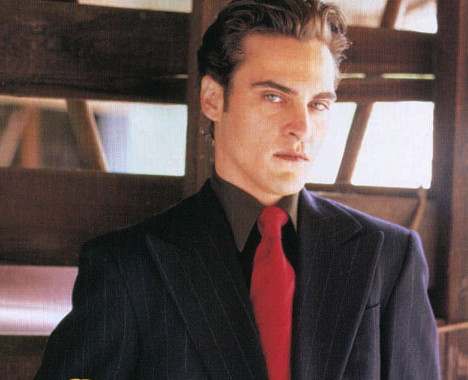 Trading in on his quirky appearance and oddball personality, Joaquin began taking roles which were closer to his nature. First came a role in Oliver Stone's U-Turn, then a role in Return to Paradise as a laid-back stoner who is pushed over the edge while imprisoned in a foreign penitentiary. The role was completely effective and believable, securing Joaquin's status as a rising star. The "newcomer" certainly held his own against Anne Heche and Vince Vaughn. He would work with Vaughn again on his next project, the well received Clay Pigeons. Joaquin was last seen stealing the show right out from under Nicolas Cage's nose in 8mm.
After that came his big role as Commodus in G L A D I A T O R.
His next movies are "The Yards" and "Quills" which is now shown in theaters.


Most of the info taken from:


Back to Joaquin's Place!